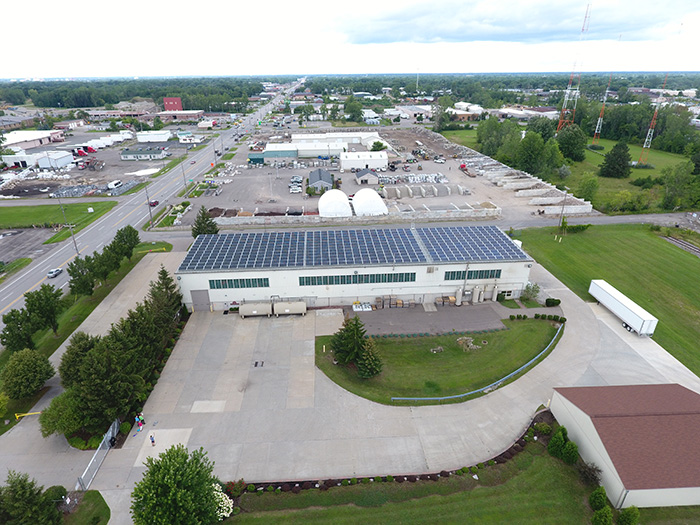 Founded in 1980, Genesee Polymers manufactures a broad range of silicone-based products for a number of industrial applications.  These applications include industrial mold release agents, electronics, pharmaceuticals, cosmetics, paints and coatings, paper treatment, printing inks and textile softeners.
GPC manufactures and ships directly from our single location in Burton, MI.  Our policy is to develop the most technologically advanced polymers and formulations in the world based on customer and prospect requirements and to deliver those products on time for the benefit of our customers, shareholders, employees and suppliers.  We strongly emphasize research and development and continuous process improvement to prioritize innovations, quality and efficiency.
GPC also has a commitment to preserving the environment through the development of environmentally safe products, more efficient processes, use of renewable energy and waste minimization.  Our plant is equipped with a 148 KW rooftop solar farm which powers most of our production needs.  
GPC is an ISO 9001:2015 registered company.