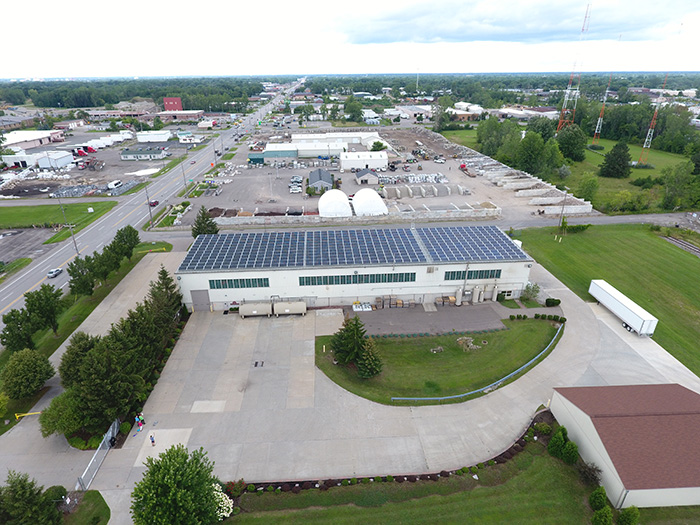 Founded in 1980, Genesee Polymers Corp. manufactures a broad range of silicone-based products for a number of industrial applications.  These applications include industrial mold release agents, electronics, pharmaceuticals, cosmetics, paints and coatings, paper treatment, printing inks and textile softeners.
GPC manufactures and ships directly from our single location in Burton, MI.  This facility includes a 25,000 square foot plant containing four reactors and two emulsification mixers.  We strongly emphasize research and development as well as working with outside researchers to provide the best solutions for new applications.
GPC has a commitment to preserving the environment through the development of environmentally safe products and more efficient processes.  In the summer of 2017, we installed a 148 KW solar farm on the roof our plant to reduce our carbon footprint.
GPC is an ISO 9001:2015 registered company.